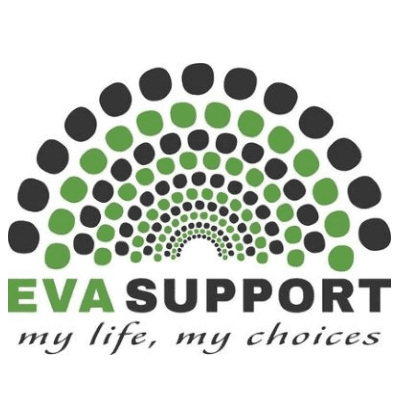 EVA Support Pty Ltd is a registered NDIS Provider Operating in the Hunter. EVA has an office and group homes located in the Thornton and Gillieston areas.
We provide accommodation and Support Services including drop-in support/Community access, coordination of NDIS plans, advice, support, and training to NDIS participants and their families.
We employ local people with lived experiences who are passionate and have a commitment to human rights.
EVA is committed to advancing the rights of people with disabilities and in Educating the community, being an advocate and mentoring, and providing quality workers to achieve outstanding outcomes for people within our community.
This is reflected in the Mission, Values, and operations of EVA.
EVA is a family business and a participant-owned business and we are the leaders in providing person-centred innovative support approaches.
Phone: 02 4966 2586

Email: admin@evasupport.com.au

Location: 4/11 Glenwood Drive, Thornton NSW 2322
Our Committee
The leadership of Maitland Business Chamber comprises an elected board of up to 12 members including the President, Vice-President, Treasurer, Secretary and Executive Members who commit on a voluntary basis.
Our Charter
We adhere to the values of Integrity, Strong leadership, Improvement and Development, Excellence and Innovation, Transparency and the highest standards of Professionalism and Ethics
Can Do Business
We provide comprehensive and ongoing support to local businesses in the Maitland region by lobbying all levels of Government, representing the local business community and connecting businesses within and outside our region.