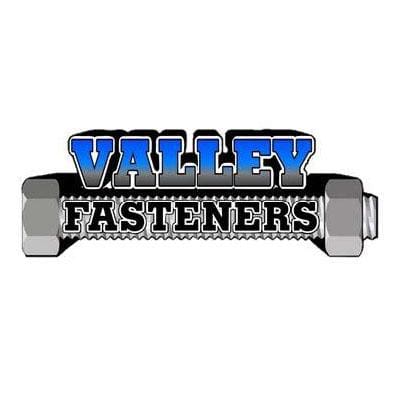 Valley Fasteners is an Australian and family owned business, Valley Fasteners was first established in 2006 in Rutherford by husband and wife team Scott and Kristy Boyton. With three NSW branches in Rutherford, Muswellbrook and Gunnedah, Valley Fasteners has quickly extended well beyond fasteners filling a demand in supply needs of local Industrial, Engineering, Mining, Rail and Civil companies.
The business has become a one stop shop with availability to more than 100,000 products across a broad spectrum of categories including Safety and PPE, Abrasives and Cutting Tools, Welding and Materials Handling, Washroom, Paints and Lubricants, Hand and Power Tools.
At Valley Fasteners we are continuously working to find the best supply channels and cultivate the best team of expert staff enabling us to provide customer relationships that encompass our core values of quality, reliability, safety, and value for money.
Phone: 02 4932 5222

Email: sales@valleyfasteners.com.au

Location: 44 Mustang Drive, Rutherford NSW 2320
Our Committee
The leadership of Maitland Business Chamber comprises an elected board of up to 12 members including the President, Vice-President, Treasurer, Secretary and Executive Members who commit on a voluntary basis.
Our Charter
We adhere to the values of Integrity, Strong leadership, Improvement and Development, Excellence and Innovation, Transparency and the highest standards of Professionalism and Ethics
Can Do Business
We provide comprehensive and ongoing support to local businesses in the Maitland region by lobbying all levels of Government, representing the local business community and connecting businesses within and outside our region.