May Mingling at The Mutual with Mai-Wel Munchies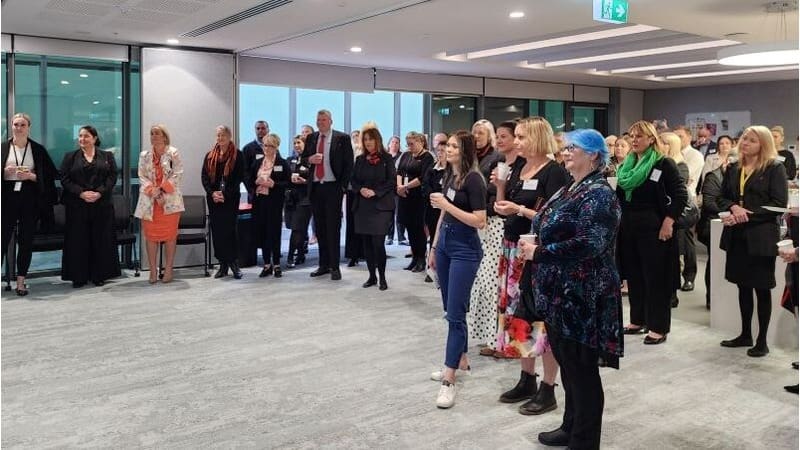 The Maitland Business Chamber was delighted to host it's May Networking breakfast (literally) amongst the clouds, on the 6th floor of the newest landmark in East Maitland, The Mutual Bank administration building.
This casual networking breakfast was sponsored by The Mai-Wel Group, who provided a delicious breakfast spread, prepared by the participants of the Thrive Cafe at Mai-Wel's High Street office.
Over 90 members of our local business community enjoyed the opportunity to explore the top floor of The Mutual's new administration building whilst networking and hoping, that the fog would lift a bit faster so the incredible views could be seen.
The MBC would like to once again that our hosts, The Mutual Bank and our event sponsor, The Mai-Wel Group for their continued support.