MBC Men's Health Gala Dinner & Auction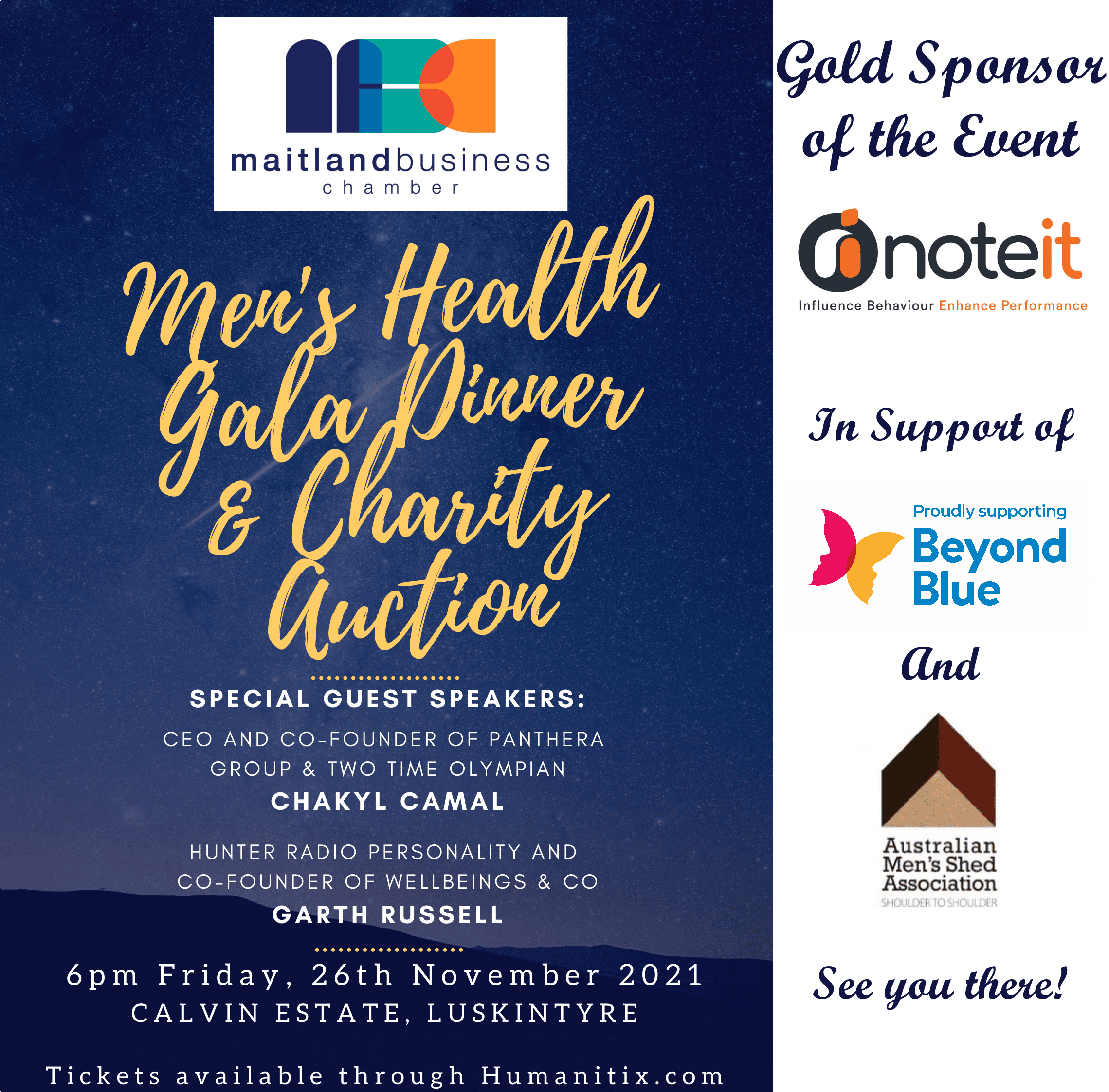 The annual MBC Men's Health Gala Dinner & Charity Auction is on 26 November 2021 at 6pm!
Join your local business leaders to raise awareness of men's mental health & funds to support Beyond Blue & The Men's Shed organisations.
You will be treated to wonderful food and wine and exceptional guest speakers:
CEO and Co-Founder of Panthera Group & Two Time Olympian – Chakyl Camal
Hunter Radio Personality & Co-Founder of Wellbeings & Co – Garth Russell
For tickets and more information, click here.