Maitland Business Chamber calls for the Federal Government to support a HMRI Rural and Regional Research Hub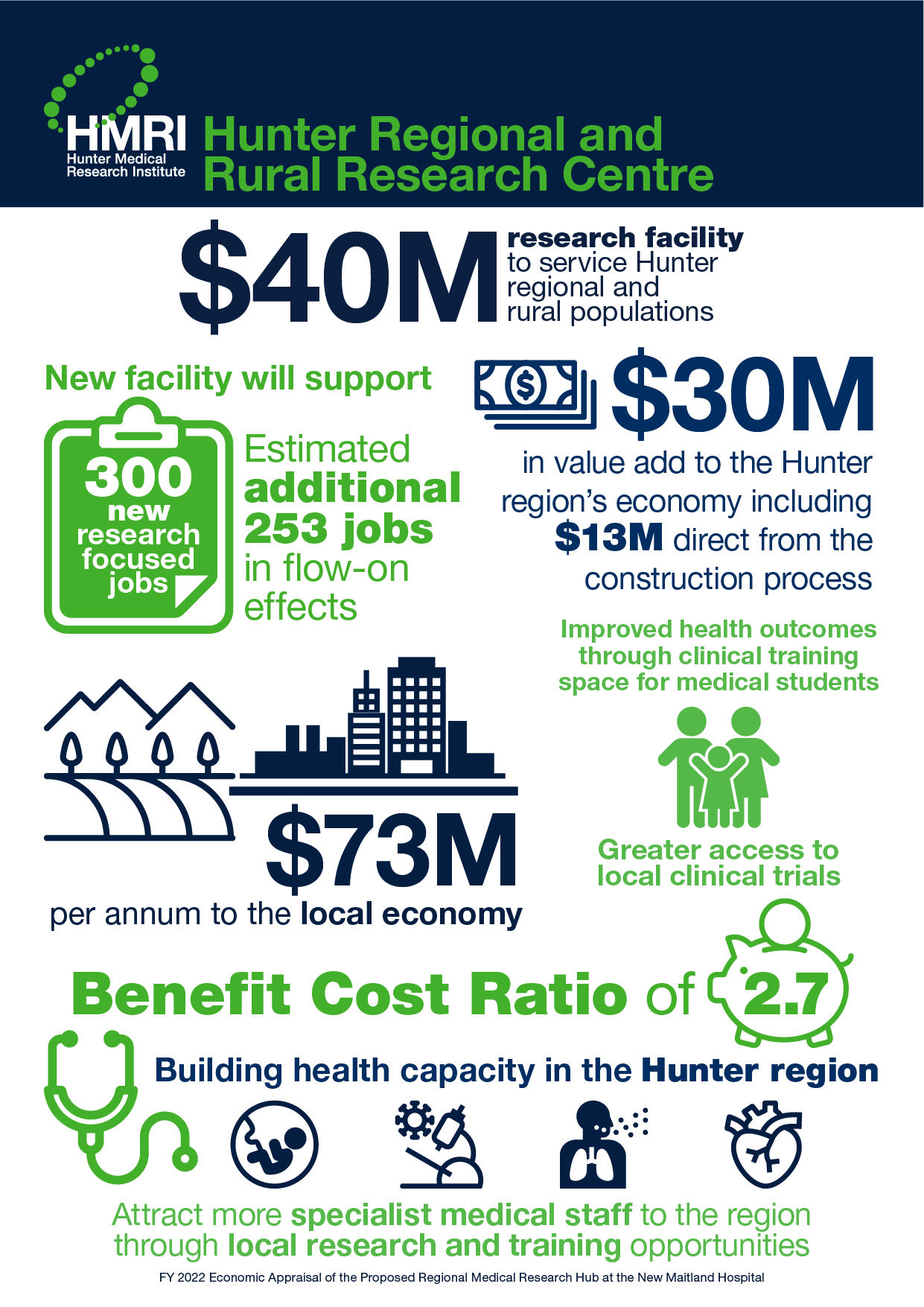 Maitland Business Chamber calls for the Federal Government to support a HMRI Rural and Regional Research Hub
The opportunity exists to improve the health and wellbeing of people in Maitland and the wider Hunter through the establishment of the HMRI Rural and Regional Research Hub.
Based at Maitland Hospital, this opportunity will not only produce better health for the population of the Hunter Valley, it will also create new jobs, new economies and attract a specialist clinical workforce for the Hunter region.
HMRI has had the impact of this proposal modelled by EY (Ernst and Young) who have demonstrated that this will have significant value in terms of jobs and flow on effects, as well as representing great value for money. As the Maitland Business Chamber could see the immediate & long term benefits of the facility, they put out the call to fund the Economic Impact Statement which was answered in less than 3 hours.
The proposed research hub has the strong support of the hunter business community and institutional partners. With an Economic Impact Statement that clearly outlines the substantial financial and social benefits to the Maitland community the HMRI Campus at the New Maitland Hospital is essential.