MBC Celebrates Women In Business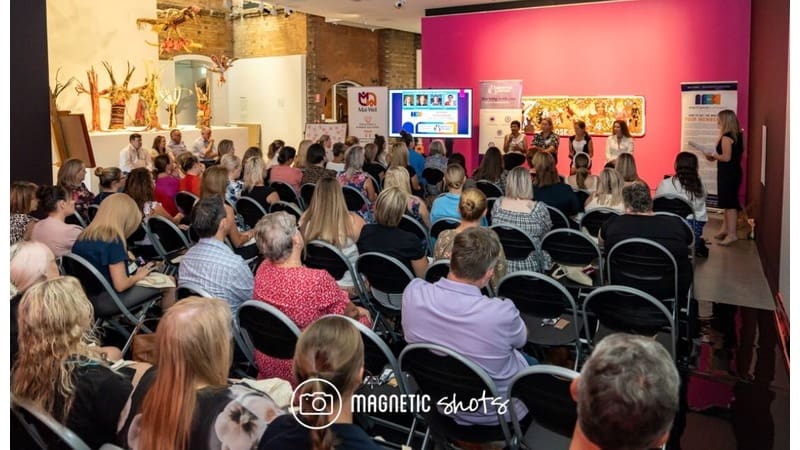 #EmbraceEquity
In support of International Women's Day on 8 March 2023, Maitland Business Chamber celebrated the accomplishments of Women in Business at our member networking meeting on 7 March.
Facililtated by MBC Vice President Melanie Bird, attendees heard from four inspiring Hunter Valley-based business women including:
These leaders shared some of the challenges and highlights of their business journeys; their mentors and luminaries, and touched on topics including gender equity, pay parity, imposter syndrome, and support networks to name just a few in a wide-reaching and engaging discussion.
Held in a striking gallery space within Maitland Regional Art Gallery, with a sumptious buffet breakfast by Seraphine Cafe, MBC's executive committee were delighted to host more than 110 members and visitors. Many guests shared their own thoughts on 'Imposter Syndrome' on a post-it note board (check out the pic below).
Thank you to gold sponsor Balanced Beans; silver sponsor Mai-Wel, and to Donarch Fine Chocolates for their support.
As a flagship and popular event on MBC's annual calendar, it was no surprise that this Women in Business meeting sold out well in advance – so get in early for 2024!