MBC Supporting Men's Health Awareness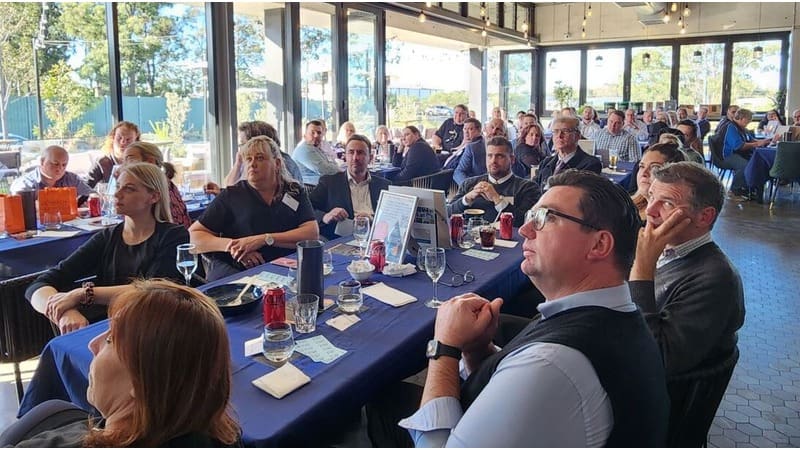 Thank you, to all who attended the MBC Men's Health Lunch on Friday last week at Thynk Bar and Cafe in Beresfield. We could not have asked for more perfect weather to enjoy networking and a long lunch in support of men's health awareness.
Attendees learned the importance of speaking about and sharing emotional pain, when healing from trauma through an inspiring presentation by Andrew Vile. Justine Whipper, from the Kindness Factory spoke about the importance of support and understanding in professional environments. And. Mitchell Bird from Ninja Parc Newcastle spoke about the importance of physical and mental health and finding a balance.
An array of "Lucky-Door Prizes" were won and the MBC ran a raffle at the event to raise funds for Rotary to support people and community affected by the recent local bus crash.
The MBC would like to give a heart felt thanks to our event Gold Sponsor, Andrew Tate from Small Spark Contracting . Thank you, to our event Silver Sponsors, Lake Group Strata & Dad's in Distress and to all of the businesses that generously donated prizes and gifts.
Spreading the awareness of men's mental and physical health in the Maitland community is a passion for the Maitland Business Chamber. Thank you, to all of our members and guests who took the time to attend this year's event.