Lifeline Hunter Bookfair is back in 2021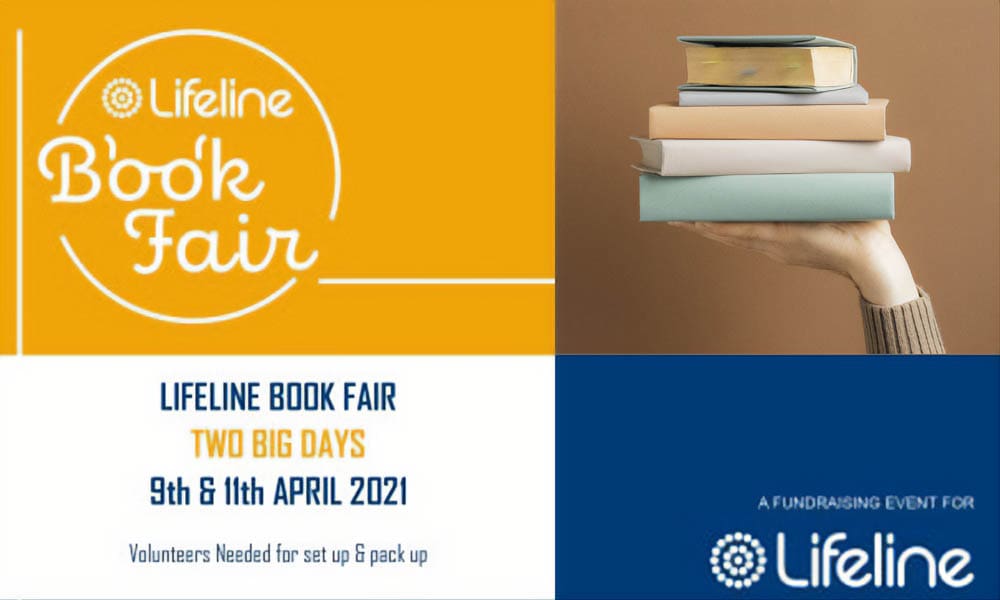 Lifeline Newcastle & Hunter is seeking corporate volunteers to assist our 2021 Bookfair in April.
We would love as many hands as possible-on-deck to help set-up, and/or pack-down.
The 2021 Bookfair will be held at Newcastle Showground Exhibition Centre, Brown Rd, Broadmeadow NSW 2292
Set-up is on Friday 9th April, 9am-5pm. Duties include cleaning the site, setting up tables, using trolleys to cart boxes of books from on-site storage, unpacking books and displaying them books ready for the weekend. All products will be on site and easy to access.
Pack-up is on Monday 12th April 9am-5pm. Duties include packing up any quality books ready to be on sold, collapsing, and bundling unused cartons and using trollies to cart excess, unsellable books to an onsite skip bin, cleaning the space.
We would also have positions vacant throughout the weekend for any book enthusiasts that would like to volunteer – jobs would include stocking books, customers service & POS.
Drinks, snacks, and a small lunch will be provided just bring your muscles and a fun attitude.
The 2021 Bookfair will is a major fundraising event for Lifeline Hunter this year.
All proceeds support local crisis support and suicide prevention services.
Katie Allen
Liaison & Digital Content Manager
Lifeline Direct
Phone: 02 4320 7400