Vania Holt Legal, Gold Sponsor March Networking Event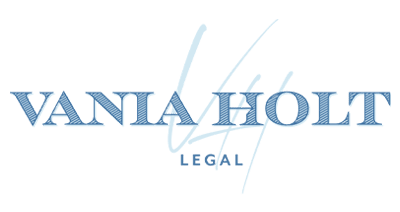 Vania Holt from Vania Holt Legal writes about why she opened her firm.
When I decided to study law nearly 20 years ago, I studied it solely to work at the NSW Director of Public Prosecutions (DPP). Working at the DPP on serious violent crime opened my eyes to the effect that law has on a person. It was, without doubt, the most heart-breaking yet most powerful place to work. I worked as hard as I could to protect the victim and to ensure that justice was achieved.
But while I was at the DPP, I often read corruption stories about politicians in the news. That made me angry. How can people who pledge their working lives to the good of the state, and for the good of the people, take advantage of the public? This led to me do a PhD on corruption – to try and even the playing field. That's why I went into law – to protect people from the abuse of power.
Opening my own business allows me to protect 'ordinary' people. For example, I can protect small business owners from being forced into unfair contracts because they don't have the negotiating power or experience. I can protect individuals if buying or selling a home to ensure that the contract reflects your requirements.
I opened my firm to ensure that you are not ripped off and your legal rights are protected. Most people are scared of legal fees – quite rightly so. But Vania Holt Legal employs 'New Law'. This new way of doing law ensures that value for the client is paramount by using technology to offset overheads. We can then pass that saving on to you. Vania Holt Legal also offers flexible payment options so you can spread the bill evenly over 4 monthly instalments with no interest. This allows cash-flow to continue through your business while the 'problem' is being fixed.
Don't sacrifice your business and your hard-earned money through weak contracts or poor legal knowledge. Call Vania Holt to review and revise your documents and agreements to ensure your business and your home are protected by plain English legally enforceable contracts.
Vania Holt
PRINCIPAL SOLICITOR
3/12 Ken Tubman Drive, Maitland NSW 2320
MOBILE 0425 736 057