Jirsch Sutherland, Gold Sponsor of Mens Health Networking Meeting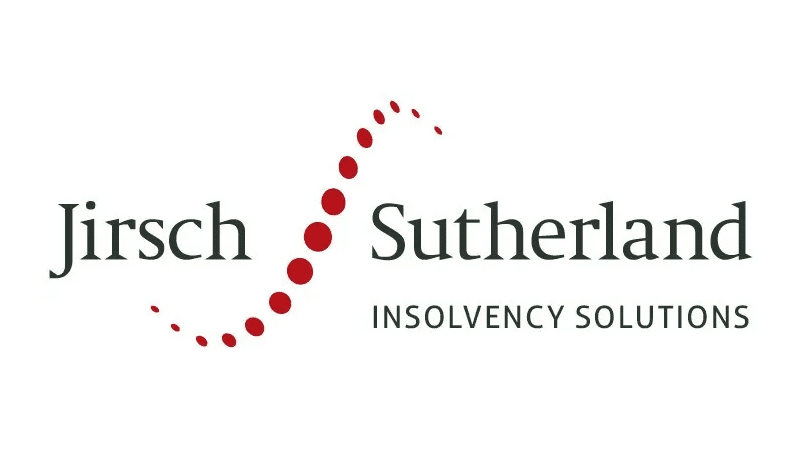 For local firm Jirsch Sutherland, mental health will always be a priority.
For many years, Jirsch Sutherland's business recovery and insolvency specialists have made mental health a priority by providing professional advice and services with support and understanding and taking the time to build strong relationships with business owners, advisers and individuals throughout the Newcastle and Hunter regions.
As locals, most of whom – like National Managing Partner – are born and bred in the region, like Managing Partner Bradd Morelli, they are all actively involved in their local communities through schools, hobbies, sports, and community and business groups, including the Maitland Business Chamber, and gain personal satisfaction from helping clients, colleagues and friends thrive and stay healthy.
In 2019, driven by a desire to do more to help both clients and colleagues suffering mental ill health as a result of financial distress, the firm created the We Care Mental Health and Wellbeing Program with the assistance of Beyond Blue to provide their staff with the skills to help anyone suffering stress, anxiety and mental health issues.
This year, the impact of COVID-19 has seen the firm 'double down' on its commitment to providing mental health support to the many business owners and individuals affected by the pandemic.
"All the Newcastle-based team – myself, Partners Lloyd Kerr and Stewart Free, National Compliance Executive Tina Battye, and Principal Emma Mos – regularly see first-hand the toll a period of financial distress can have on anyone's mental health and wellbeing and as a result, are always keen to know the signs of mental ill health and the best ways to help others. With our mental health and wellbeing program, we can do more to help clients and our own team members during this incredibly challenging time," says Morelli.
In addition to mental health seminars hosted by Beyond Blue, access to regular articles on mental health, and a brochure on how to recognise the signs of mental ill health and how to access free 24/7 support, many of the firm's Partners, Principals and Managers have committed to attaining the Mental Health First Aid Certificate to gain practical first aid skills for helping people experiencing mental health problems – an initiative that makes Jirsch Sutherland the first insolvency practice in Australia to implement a companywide mental health training program.
A little over a year since launching the program, Jirsch Sutherland has just received Gold accreditation from Mental Health First Aid Australia (MHFAA) as a Mental Health First Aid Skilled Workplace. "The Gold accreditation is testament to our commitment to maintaining a mentally healthy workplace and providing our team members with the tools to assist others who may be suffering mental ill health. We have had such positive feedback on our program and received many enquiries from others wanting to implement a similar program," says Morelli.
While there is no end in sight to COVID-19's impact on our lives, Morelli recommends focusing on what can be done to improve your situation. "Working harder or putting in longer hours isn't always the solution to surviving a prolonged period of financial distress and the stress and exhaustion can take a toll on your mental health and wellbeing," he says. "Ways to work through these turbulent times can include adapting to the 'new normal' via a restructure, refinance, or a temporary period of voluntary administration. However, if this isn't possible, actioning a best-outcome wind up of your business to minimise debt and losses and set you up for a better start."
Jirsch Sutherland's Newcastle and Hunter team is encouraging both business owners and their financial advisers to be on the lookout for the early warning signs of insolvency – one of which is increased stress – to help them seek professional assistance before it's too late and reduce the likelihood of experiencing mental ill health.
Some of the most common insolvency warning signs are:
Reduced cash flow and turnover
Unable to pay your bills – including tax bills
Unable to pay wages or superannuation
Seeking special payment arrangements with creditors
Issuing post-dated cheques or payments that are dishonoured
Suppliers instigating COD or refusing to supply until overdue invoices are paid
Inability to borrow further funds from your bank or raise additional equity
Receipt of solicitors' letters, summonses, judgements or warrants
Unable to prepare accurate management reports
Poor quality books or records
Letting staff go or having staff morale issues
Having disputes with other directors
Making substantial bad debt write-offs
Physical deterioration or poor appearance of your business premises
Suffering stress and anxiety, sleepless nights
Steps to take when warning signs are recognised:
Speak with your accountant or a business recovery/insolvency specialist
Identify the reasons for the warning signs
Review your financial position
Prepare a strategy to deal with the issues and stress test it with a trusted advisor
Jirsch Sutherland: Servicing the Hunter region for more than 30 years.
Jirsch Sutherland opened its Newcastle office in 1993, and for over 30 years (even before we opened our dedicated office) we have been servicing the Hunter, Central Coast, Hawkesbury, New England and mid-north Coast regions.
We provide a range of business recovery, corporate and personal insolvency services and have handled matters in the transport, building and construction, engineering, labour hire, manufacturing, retail, hospitality and tourism sectors – among others.
The feedback from our clients shows that what they like is how we take the time to understand the local business community, trends and challenges. Not only are we members of the Hunter Chamber of Commerce, we also have strong business relationships with local professional and financial services firms.
We offer a no obligation, free-of-charge consultation and are happy to discuss any issues or concerns you may have.
To contact our Newcastle team, please call us on (02) 4965 6500 or email: admin@jirschsutherland.com.au.