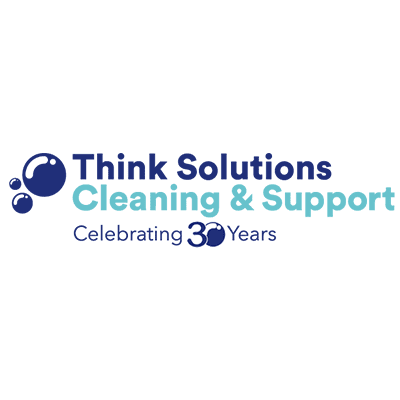 Think Solutions Cleaning & Support
Trading for 31 years THINK SOLUTIONS CLEANING & SUPPORT remains a leader in the provision of
essential services across a broad range of industry sectors including commercial, medical, and allied
health, education, retail, hospitality, and the mining sector.
Providing a seamless supply chain we can deliver industry related cleaning outcomes, plus product
and support services ranging from paper, skin care product, matting, hygiene, medical waste to
pest control and ground maintenance.
Regardless of if a one off or ongoing service program we have a defined process which ensures we
are responsive, manage risk and allocate the relevant people and skills.
With third party certification against ISO 9001,14001,45001, we are committed to best practice at
all levels of service delivery with validation of our end "product" a core commitment and
measurable via robust and established systems.
High staff retention, visible and suitably qualified front line managers support our operational field
team and our ongoing commitment to people, process and performance ensures we have a highly
engaged workforce.
Accountable to both internal and external parties to ensure our business outcomes are sustainable
we deliver best practice underpinned by care, commitment, and transparency.
Our long term and expanding Client base are testament we deliver on our intent.
Phone: 0436 432 695

Email: paul@thinksolutionscleaning.com.au

Location: 106 George St, Singleton NSW 2330
Our Committee
The leadership of Maitland Business Chamber comprises an elected board of up to 12 members including the President, Vice-President, Treasurer, Secretary and Executive Members who commit on a voluntary basis.
Our Charter
We adhere to the values of Integrity, Strong leadership, Improvement and Development, Excellence and Innovation, Transparency and the highest standards of Professionalism and Ethics
Can Do Business
We provide comprehensive and ongoing support to local businesses in the Maitland region by lobbying all levels of Government, representing the local business community and connecting businesses within and outside our region.