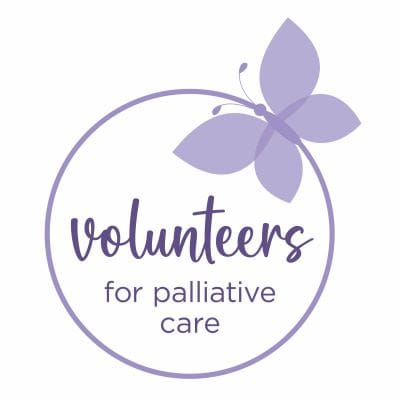 Volunteers for Palliative Care Maitland
Volunteers for Palliative Care Maitland are a not-for-profit community organisation dedicated to improving the lives of individuals and families facing end-of-life challenges in our community.
Our mission is to deliver compassionate volunteer support and practical assistance. We help improve quality of life, provide emotional comfort, and assist with end-of-life challenges.
We've been supporting Maitland families since 1990 and have built strong connections and partnerships to better serve those in need of palliative care support.
Our specially trained volunteers provide free home-based services to improve quality of life, provide emotional comfort, and help with the stress and challenges of end-of-life care.
Who We Help:
We provide a range of compassionate support services for individuals in the Maitland Local Government Area who are diagnosed with a life-limiting condition. We also offer respite assistance for family carers.
How We Help:
Our dedicated team of volunteers provides free, home-based services for people facing life-limiting conditions. Our support is personalised and focused on individual needs. We help improve quality of life, provide emotional comfort, and assist with end-of-life challenges.
We embrace Palliative Care Australia's philosophy to "maximise quality of life and assist families and carers". Our services include respite care, companionship, emotional support, practical assistance, transport assistance, and personal memoir journalling.
Get Involved:
We invite you to join our compassionate community and make a difference to the lives of those with end-of-life challenges.
Contact us today to
• learn more about our services
• how you can get involved, or
• how to access our services.
Together, we can bring emotional comfort, dignity, and compassion to the Maitland community.
Phone: 0459 712 725

Email: info@palliativecaremaitland.org.au

Location: PO Box 47 Maitland NSW 2320
Our Committee
The leadership of Maitland Business Chamber comprises an elected board of up to 12 members including the President, Vice-President, Treasurer, Secretary and Executive Members who commit on a voluntary basis.
Our Charter
We adhere to the values of Integrity, Strong leadership, Improvement and Development, Excellence and Innovation, Transparency and the highest standards of Professionalism and Ethics
Can Do Business
We provide comprehensive and ongoing support to local businesses in the Maitland region by lobbying all levels of Government, representing the local business community and connecting businesses within and outside our region.