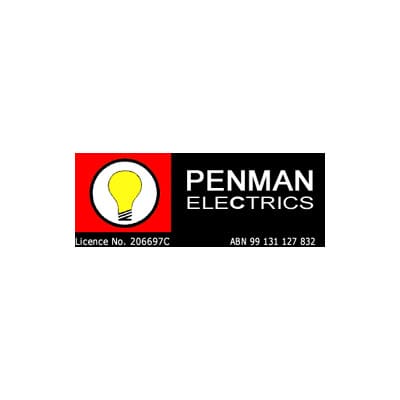 Introducing Penman Electrics, a small local business offering services for domestic, light industrial and commercial electrical installations and maintenance.
Well, you couldn't get more Maitland if you tried with regard to the history and employment of Penman Electrics. Neil was born and bred in Maitland and has lived in the Maitland area all of his life! So, our connection and love of the city is quite high! With knowing the area like the back of his hand, it's important to us as a business to help out the local community with all things electrical. In fact, most of our staff have a connection to the Maitland area also.
Penman Electrics has been around the Maitland and surrounding areas for over thirty years with the original owner Greg Penman originally working from his home in Tenambit and then moving to the current premises at East Maitland. Neil had worked for Greg for a period of almost twenty years before acquiring the business in 2008. Our Company is quite passionate about employing local people who know the area and are proud of the Maitland Community.
Our friendly Tradesman and Apprentices and quality service is a well-known factor of our business and our workmanship, cleanliness and getting to the job on time is also an attribute to our qualified staff.
We look to do business in the Maitland area for many years to come with this in mind and are so proud to have two of our sons, Travis and Austin learning the trade that is so important to our community. We also support other local businesses in the Maitland area for purchasing materials and recommending Sub Contractors when required.
Please phone our friendly Administration Staff to have all of your electrical needs attended to on 4933 1236 or visit our website www.penmanelectrics.com. You can also find us on Facebook.
Neil & Lynne Howard
Penman Electrics
Phone: 02 4933 1236

Email: admin@penmanelectrics.com

Location: 27 Chifley St East Maitland NSW 2323
Our Committee
The leadership of Maitland Business Chamber comprises an elected board of up to 12 members including the President, Vice-President, Treasurer, Secretary and Executive Members who commit on a voluntary basis.
Our Charter
We adhere to the values of Integrity, Strong leadership, Improvement and Development, Excellence and Innovation, Transparency and the highest standards of Professionalism and Ethics
Can Do Business
We provide comprehensive and ongoing support to local businesses in the Maitland region by lobbying all levels of Government, representing the local business community and connecting businesses within and outside our region.