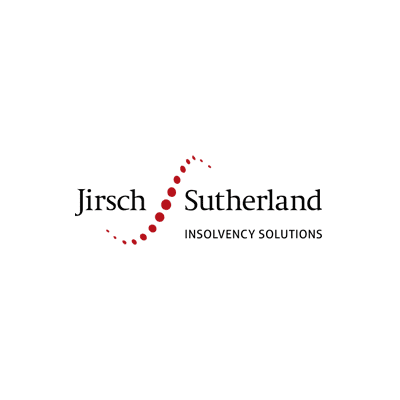 Jirsch Sutherland has been providing practical and tailored business recovery and insolvency solutions to Newcastle and the wider Hunter Region's businesses and individuals for almost 30 years.
We're also the trusted adviser to trusted advisers – accountants, lawyers and financial advisers – giving them that extra 'club' in their bag when they need it. Whether it's to help their clients resolve a period of financial distress, diversify or grow, or action a best-outcome wind-up – one that preserves reputation and minimises losses.
In addition to extensive experience in business turnaround and personal and corporate insolvency across a wide variety of sectors, the Jirsch Sutherland Newcastle team is part of a national firm, with access to the varied expertise of over 40 recovery and insolvency practitioners in Sydney, Melbourne, Brisbane and Perth. We also have global reach, as a member of the Global Restructuring and Insolvency Professionals (GRIP) network, and Chair of the Asia-Pacific network.
As Newcastle locals, we're active, supportive members of the communities in which we live and work. We are proudly involved with local schools, sports, charities, and community and business groups, including the Maitland Business Chamber. We're also committed to helping locals thrive and stay mentally healthy. Knowing the toll that a period of financial distress and change can take on anyone's mental health and wellbeing, we consult with empathy and understanding and have practical basic mental health first aid skills to help anyone experiencing stress, anxiety and mental health problems. Our senior team are qualified mental health first aiders, having undertaken mental health first aid training in 2019.
To discover how we can help, book a free, no-obligation consultation on 02 4965 6500.
Phone: (02) 4965 6500

Email: braddm@jirschsutherland.com.au

Location: Level 1, 14 Watt Street Newcastle NSW 2300
Our Committee
The leadership of Maitland Business Chamber comprises an elected board of up to 12 members including the President, Vice-President, Treasurer, Secretary and Executive Members who commit on a voluntary basis.
Our Charter
We adhere to the values of Integrity, Strong leadership, Improvement and Development, Excellence and Innovation, Transparency and the highest standards of Professionalism and Ethics
Can Do Business
We provide comprehensive and ongoing support to local businesses in the Maitland region by lobbying all levels of Government, representing the local business community and connecting businesses within and outside our region.